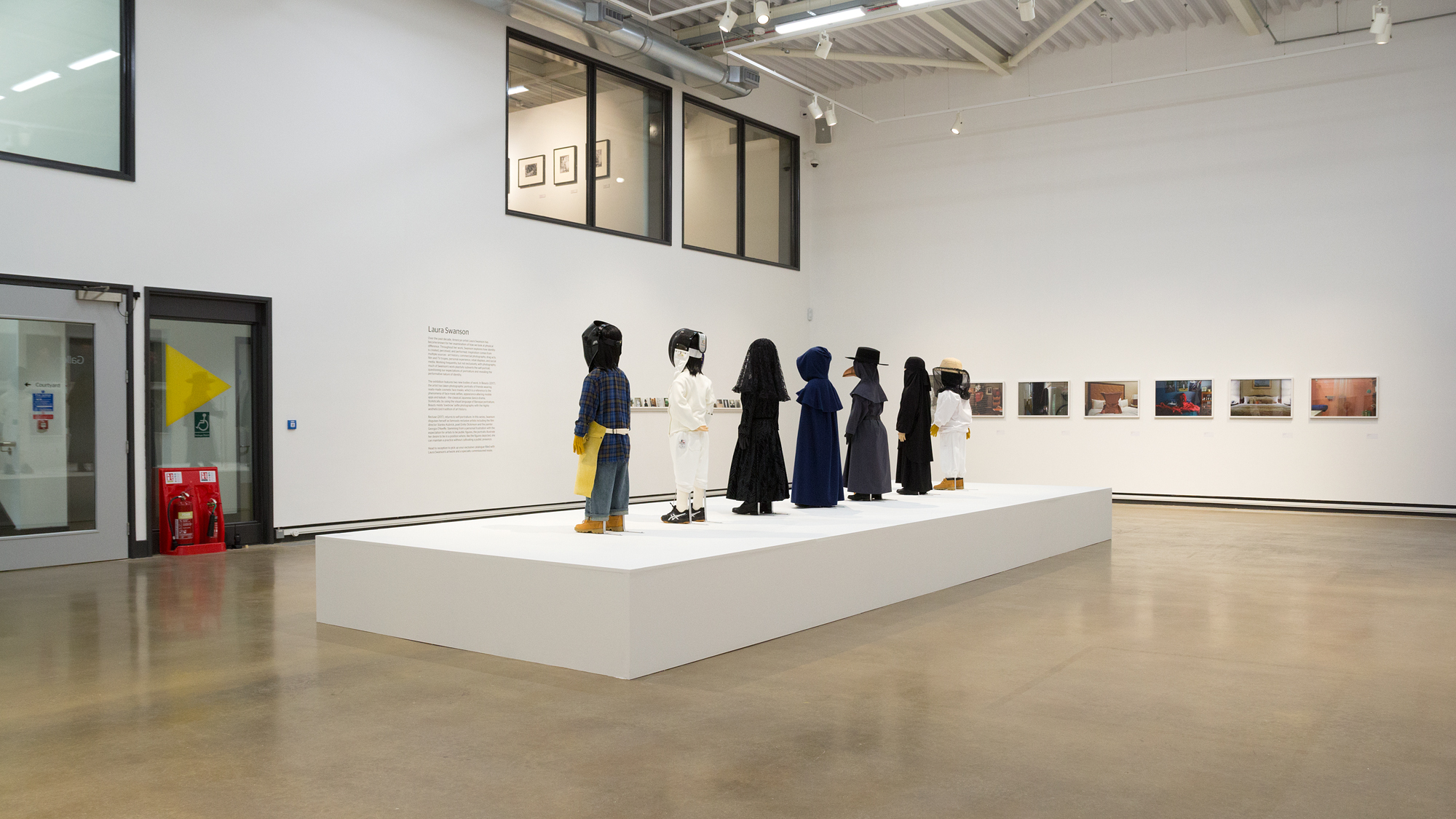 Laura Swanson
September 8 - December 10, 2017
Attenborough Arts Centre
Leicester, United Kingdom
Curated by Sam West
Catalogue Essay: Drama Queen by Kristin Lindgren
---
Over the past decade, American artist Laura Swanson has become known for her examination of how we look at physical difference. Throughout her work, Swanson explores how identity is created, perceived, and performed. Inspiration comes from multiple sources - art history, commercial photography, drag acts, film and TV tropes, personal experience, retail displays, and social media. Working frequently, but not exclusively, with photography, much of Swanson's work playfully subverts the self-portrait; questioning our expectations of portraiture and revealing the performative nature of identity.
The exhibition features two new bodies of work. In Beauty (2017), the artist has taken photographic portraits of friends wearing ready-made cosmetic face masks, which is a reference to the phenomena of face-mask selfies, appearance-altering mobile apps and kabuki – the classical Japanese dance-drama. Stylistically, by using the visual language of Baroque portraiture, Beauty melds 'lowbrow' selfie photography with the highly aestheticized tradition of art history.
Recluse (2017), returns to self-portraiture. In this series, Swanson disguises herself as famously reclusive artists including the film director Stanley Kubrick, poet Emily Dickinson and the painter Georgia O'Keeffe. Stemming from a personal frustration with the expectation for artists to be public figures, the portraits illustrate her desire to be in a position where, like the figures depicted, she can maintain a practice without cultivating a public presence.
---
Installation and Work Images